Glue/adhesive Profi Plus 5ml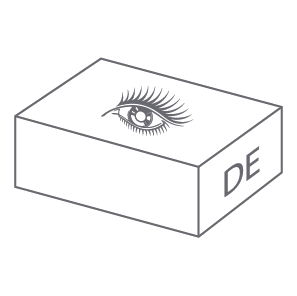 5.5€ shipping costs DE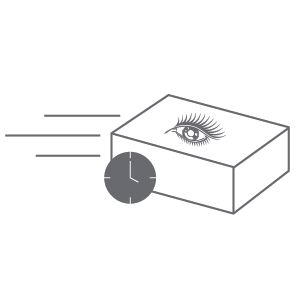 Express delivery possible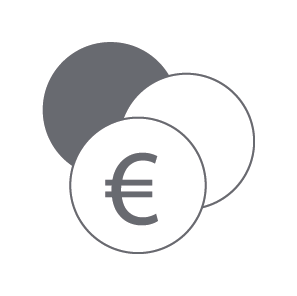 collect loyalty points
Smell and vapors: Little. Bonding strength 6 - 8 weeks. Drying time: 2 - 4 seconds, depending on humidity and natural lashes structure.  Color: Anthracite to Black. Content: 5ml. Shelf life after opening: 6 months. 
Ingredients: ethyl cyanoacrylate, PMMA, Carbon Black
At low temperatures the medical adhesive tends to gradually strengthen. It is important to maintain a room temperature between 20-25 ° C. The humidity in the room should be between 50 -70%. For this we recommend have a digital thermometer and hydrometer.
APPLICATION
-  Before the application Pre-treatment or primer is nesessary for natural eyelashes in order to clean and degreaset them.
-  Shake properly before usage for about 1 minute.
-  After each drop, wipe the tip of the tube with a tissue and close the bottle firmly.
-  Follow the procedure of Eyelash extension: first separate the natural eyelash and only after take the extention with glue on it.
-  Do not swipe the extension along the natural eyelash. It is an outdated technology used with thick and tough adhesives.
The new generation of  are thin and need a slightly different approach. From the first contact eyelash extension glue starts the process of modification: it hardens and gets bond with the surface of natural eyelashes even with thing leyer of glue.
If first contact gets destroyed the eyelash extension adhesive will lose its adhesive qualities and will not last.
- Take a sufficient amount of the medicine glue to the extension and apply it immediately to the natural eyelash with one move.
- The efficient-performance-time of the adhesive drop is not more than 20 minutes. It is recommended not to exceed this time, because the adhesive changes while contacting air, and loses its characteristics.
NOTE: Any digression from these recommendations will result in premature failure of the adhesive during application !!! 
This Professional Glue for eyelash extension will definitely satisfy you by providing you a fast and clean work without  bonding several natural eyelashes **.
TIP: Place on crystal stone two  stripes of  micropore Eye tape crosswise and squeeze couple drops of eyelash extension Adhesive Profi Plus in the middle.
*Some people may be allergic to Adhesive Profi Plus !
**All of our products are suitable for professional eyelash extension only!